The Artisan of Emotions since 1860
Renowned for its dancing diamonds in watches and jewellery, racy timepieces for enthusiast of historic racing cars or masterpieces that combine passion and innovation,
Chopard has the perfect piece for everyone.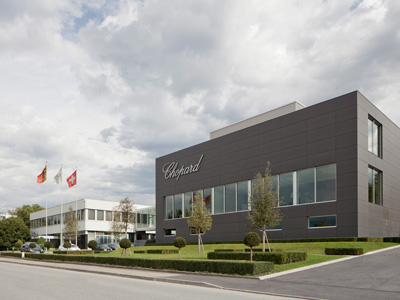 A short message that sums up the very essence of the Manufacture founded by Louis-Ulysse Chopard.
Passed on from generation to generation, it has ceaselessly perpetuated the heritage of artisanal skills and traditional crafts in fashioning exceptional
and unique creations that naturally stir a sense of Emotion.
This Chopard Emotion is expressed through the prism of three central elements: craftsmanship, ensured by the work of passionate Artisans who are experts in their respective fields; abundant and generous creativity that enables each and every individual to find the precious objects most attuned to their own nature; and finally, ethics. Strongly involved in the strategic choices of the Maison, the Scheufele family believes that grand contemporary luxury must necessarily be ethical and responsible.
Within this context, Chopard committed to source 100% ethical gold for its watch and jewellery production as of July 2018.
Website: www.chopard.com/uk