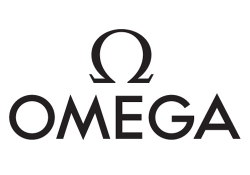 At its most basic level, a watch is a tool that tells us the time. But there is so much more to a fine timepiece. A great mechanical watch is distinguished by its qualities: it is at once historical, technical, intellectual and aesthetic. Of course, for most people, the choice of the perfect watch will be an emotional one – a decision made when they see it on their own wrists. Every OMEGA watch is characterized not only by timeless, classic design and technological innovation. It is also part of an extraordinary legacy.
The History of OMEGA
The brand was founded by Louis Brandt in 1848, but it was his sons, Louis-Paul and Cesar, who transformed the company into a leading manufacturer of high-quality timepieces. In 1894, a pocket watch was fitted with the 19-ligne movement. Its founders called it "OMEGA", a name that reflected the achievement represented by the calibre, which was fully industrialized and had replaceable parts. Less than a decade later, that name was given to the company.
In the many years since, OMEGA has embraced a bold, pioneering spirit. There have been numerous awards for precision, journeys to the most extreme environments on Earth, six lunar landings and multiple space missions, groundbreaking innovations such as the Co-Axial and Master Chronometer movements and a long and distinguished role as Official Timekeeper at the Olympic Games.
OMEGA & the Olympic Games
OMEGA has been Official Timekeeper 28 times since 1932, when it became the first company tasked with timing every event at the Olympic Games in Los Angeles. In addition to its timekeeping and data handling activities, OMEGA has been behind the development of some of the most important technological breakthroughs used in sports timing, including the photoelectric cell, starting blocks and false start sensors and the touch pads that are such a familiar sight in swimming pools. In 2017, the IOC tasked OMEGA with the role of Official Timekeeper right through till 2032, which will mark 100 years of recording Olympic dreams.
OMEGA & Golf – A Global Legacy
For years, OMEGA's passion for golf has been a vital part of its brand identity and the famous watchmaker's name is associated with some of
the sport's best events. In 2011, OMEGA entered into a far-reaching strategic marketing and sponsorship agreement with The PGA of America. In 2014, at a press conference at the PGA Championship in Louisville, Kentucky, it was announced that the partnership would extend through 2022. The agreement marked a major breakthrough for OMEGA in the sport of golf in the United States. Closer to home OMEGA serves as title sponsor of Europe's
oldest tournament in Switzerland. The brand is also the title sponsor of the OMEGA Dubai Desert Classic and OMEGA Dubai Ladies Classic.
OMEGA's Brand Ambassadors: OMEGA is honoured to include some of the world's finest actors, models, musicians, athletes and astronauts in
its family of brand ambassadors. All of them have demonstrated not only an unwavering dedication to their craft but also a commitment to making
the world a better place. Nomi del calibro di: George Clooney, Nicole Kidman, Daniel Craig, Buzz Aldrin, Liu Shishi, Eddie Redmayne, Cindy Crawford, Alessandra Ambrosio, Michael Phelps, Abhishek Bachchan, Chad le Clos, Kaia Gerber, Presley Gerber, RoryMcIlroy, Michelle Wie, Sergio Garcia, Tommy Fleetwood.
Omega De Ville Prestige Co‑Axial 39,5 mm R. 424.13.40.20.02.001
Omega De Ville Prestige Co‑Axial 39.5 mm R. 424.13.40.20.01.001
Omega Prestige Co‑Axial 32.7 mm 424.10.33.20.52.001
Omega Prestige Quartz R. 424.10.27.60.57.001
Omega Speedmaster '57 Co‑Axial Chronograph R. 331.10.42.51.01.002