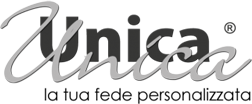 From the creative project born in 2009 to give the bride and groom something extraordinary, UNICA® –  the wedding ring customizable in all facets – is born.
Unlike the main jewelry houses, designers become the spouses, who tell their love story through their faith.
Spouses can choose the shape, width, thickness, materials (Gold, Platinum or Palladium) and the different alloys, the combination of colors and then insert
excavations and inlays, the embedding of one or more stones, add their signature, dedication or fingerprint.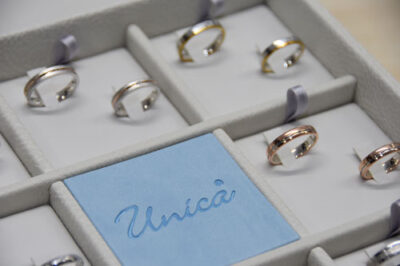 The special software designed by UNICA, that is available at authorized jewelers, makes all this possible
An extraordinary jewel is born, who will keep the love of the spouses forever alive.
UNICA® from 2009 is the unique and original personalized faith, created by newlyweds for the newlyweds!
Website: www.unicaunica.it/en/